The President's message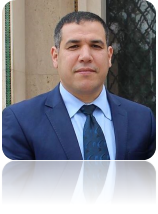 Dear colleagues and friends,
I am honoured and happy to have had your trust to be the President of CIMUSET.
I want to thank everyone who supported my candidature, especially my colleagues in the new Board.
For the next years, I am eager to start working with the board and all members; we will continue to develop the issues of importance to CIMUSET.
Also, I want to send all the love and best wishes to our previous and past board members; you have all made a fantastic work managing this important and relevant international committee.
We have set a goal to focus on membership engagement in our activities, and explore various aspects of developing technical and scientific heritage issues.
We will also increase our digital engagement via social media, outreach and networking activities and we will continue to offer support to our members to help them showcasing their museum's and their events and activities.
Besides the activities previewed in our plan, we are also open to all suggestions, we are willing to consider any other proposals from our members, colleagues and partners. So, please do not hesitate in contacting us whenever you consider having an idea for a common project.
In this web site we present the summary of our plan of activities, we will also give place to the dissemination of activities promoted by all CIMUSET members
The power of CIMUSET is our members. We, therefore, hope that we will keep enjoying in the future the support of all our members and partners.
Thank you all for that! We will meet again at the upcoming conferences!
Ech-cherki DAHMALI