The President's message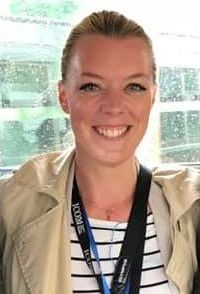 Dear members of the CIMUSET commitee, dear friends.
Allow me to welcome you to the website of the International Council of Museums ICOM – CIMUSET committee.
I am honored to be able to hold the position of chairperson of this committee in the next period of 3 years. I would like to take this opportunity to thank the previous members of the CIMUSET boards for a fruitful cooperation and their hard work, and especially the last board for supporting my candidacy and all the members of the committee for their trust.
Thanks to the fact that our members come from all corners of the world, we can inspire and enrich each other, and I am already looking forward to the results of our common work.
In line with ICOM's current and future strategic plan for the coming years, the board carefully discuss the key issues of our work and the activities that can connect and enrich our members now and in the future. It is extremely important for us to to work transparently, create sustainable and long-term results and be available to everyone. We can promise you that we will always do our best to be helpful and open to your needs.
In the future, on this website and on other platforms, we plan to inform you about our activities, conferences, workshops, etc., which we are already preparing in cooperation with other interesting institutions and individuals.
The previous years of the covid pandemic have shown us that we are able to carry out work via online technologies, but we are fully aware that there is no substitute for face-to-face meetings and exchange of experience with colleagues at places that we can visit thanks to our activities. I hope that health and safety conditions will allow us to meet at our conferences in the future and I am already looking forward to seeing you all!
Marie Gilbertová