About the CIMUSET Award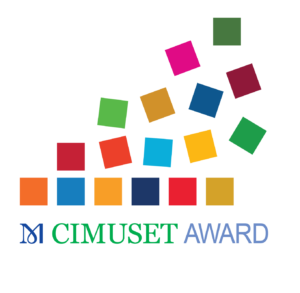 CIMUSET wants to celebrate and highlight outstanding, innovative practice within science and technology museums and science centres through the CIMUSET Award.
The CIMUSET Award is established on the belief that science and technology museums and science centres can change people and societies and thus contribute to the creation of a more equal, sustainable, and peaceful world.The world as we know it is changing rapidly. We are faced with challenges in a scale that humanity has never seen before. We need to act and together create a more economic, social, environmental, and cultural sustainable society.
The CIMUSET Award is based on the UN 2030 agenda for sustainable development and nominated projects must account for how the project is linked to the UN SDGs. The aim of the award is to highlight innovative projects that showcase new hybrid museological practice that can bring science and technology museum and science centres to the next level and thus place the science institutions at the core of the transformation in practices that the world desperately needs. The CIMUSET Award thus highlights new practice for the future.
Eligible, criteria, and how to apply.
Learn more about the nominated and winning projects 2022.
The CIMUSET Award is supported by ICOM.